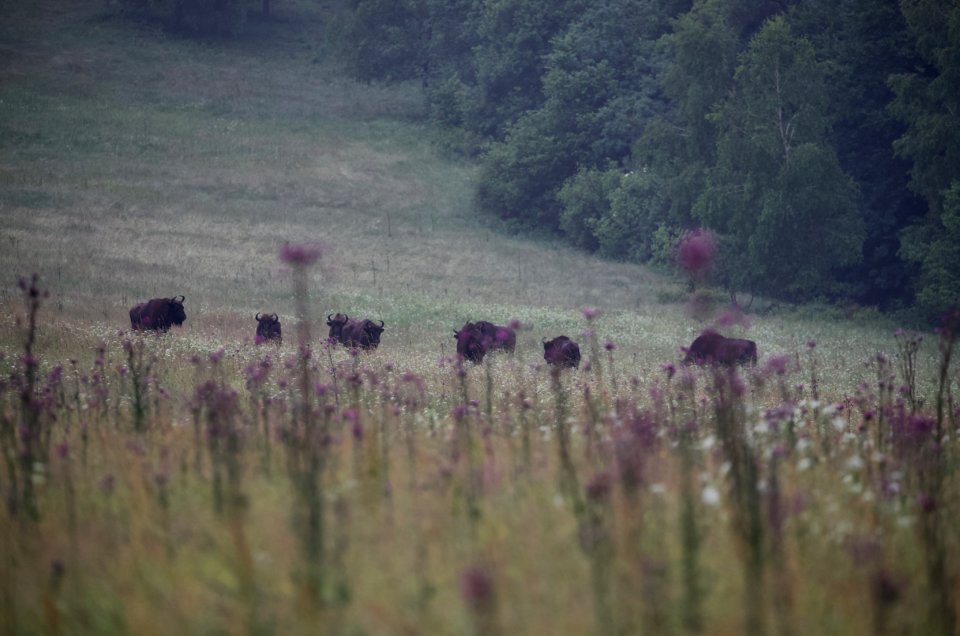 The adventure begins!
We start the route towards the Carpathians and after about 3 hours we finally arrive at what will be our home during our stay in Poland, it is a wooden cabin, an idyllic place where we will establish our base, each one has their own room.
The trip starts! It's time to get up early to go to our first waiting location. As soon as we get out of the car and walk along a path we already see the first tracks, I'm hallucinating all the time… The days more or less have the same dynamic, getting up early to go to the different locations and waiting. Return home to rest and eat and in the afternoon return to another point to make another wait until nightfall.
But not every day is the same, we have climbed mountains, crossed meadows and waited on the banks of rivers. We have seen wolves, bison and bears, the animal presence is continuously felt. Even in the secondary roads of the towns the traces of the animals are seen. Here the population has learned to coexist with wildlife.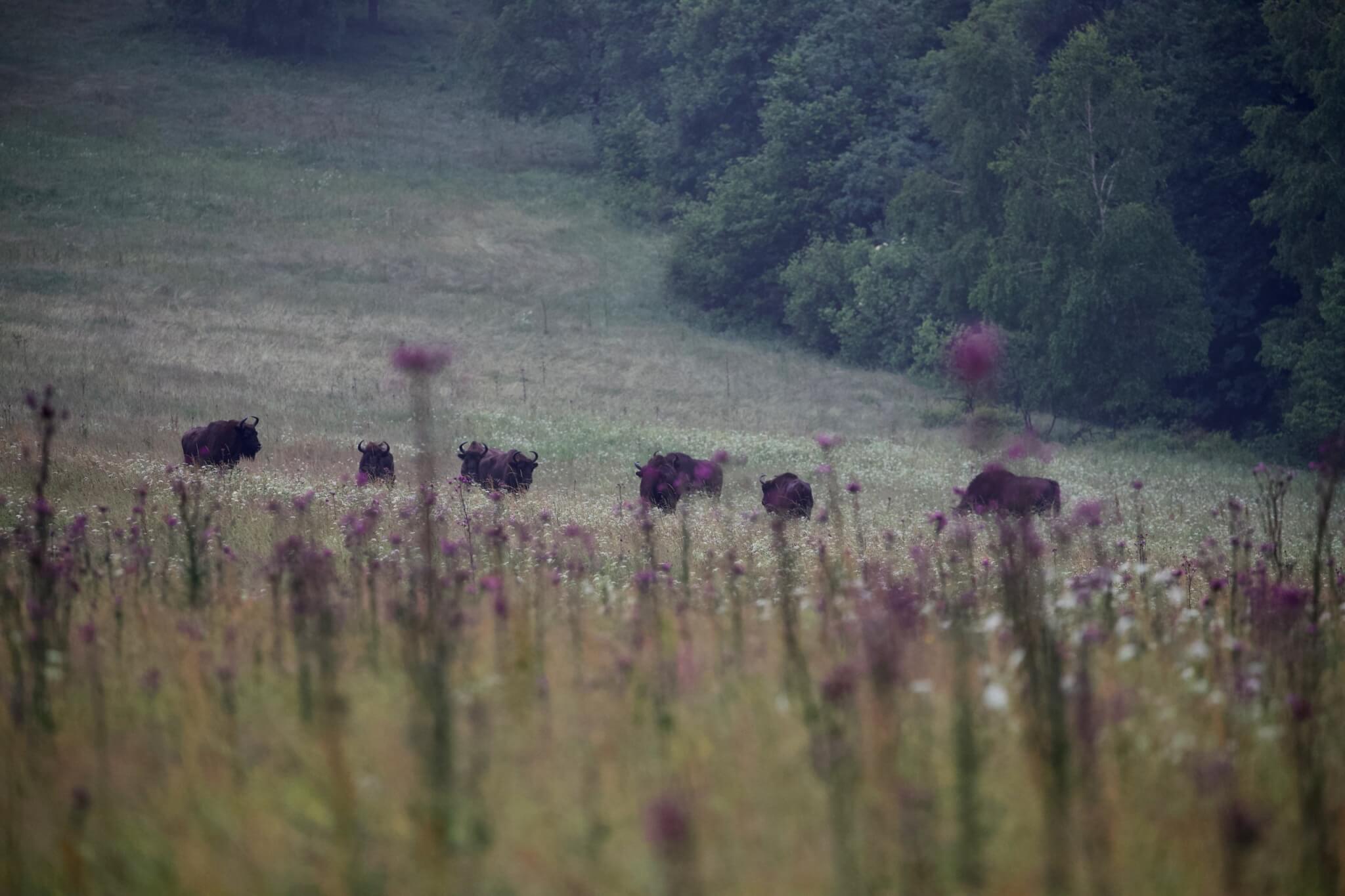 We have reached the end of our first destination but we still have a trip ahead of us, we set off for Estonia.
For me it is a new country, and it has been a great surprise. Everything is contrasts, it has large areas of forest, coast… but what interests us, we are going to spend a few nights in a hide in the forest, we have to go to a point by car and then we begin to enter the thicket until we reach a small clearing where the hides are located. They are wooden constructions with bunk beds to rest. We are a group, so when night falls we will take turns watching so that the rest can rest and rotate. The first to appear are the raccoon dogs, very curious and funny, they appear more and more, until a moment comes when they disappear. Suddenly we see our first bear appear, it couldn't be closer!
The dynamics of the day consists of entering the hide in the afternoon, spending the night inside and going out during the day. It is time to go to the accommodation, a wooden cabin, we are in the middle of nowhere and everything around us is wild, from the cabin itself you can see animals and the landscape is spectacular. In the cabin we rest, eat and get ready to go back to the hide. We also take the opportunity to go to other places and try to see fauna.
Our days in Estonia are over, it's time to start the journey back home. The balance of the trip is very positive. We have seen a large number of animals, the landscapes of the locations have been spectacular and we have enjoyed it to the fullest. Yet another story to take us home.
Carpathian and Baltic tour hide